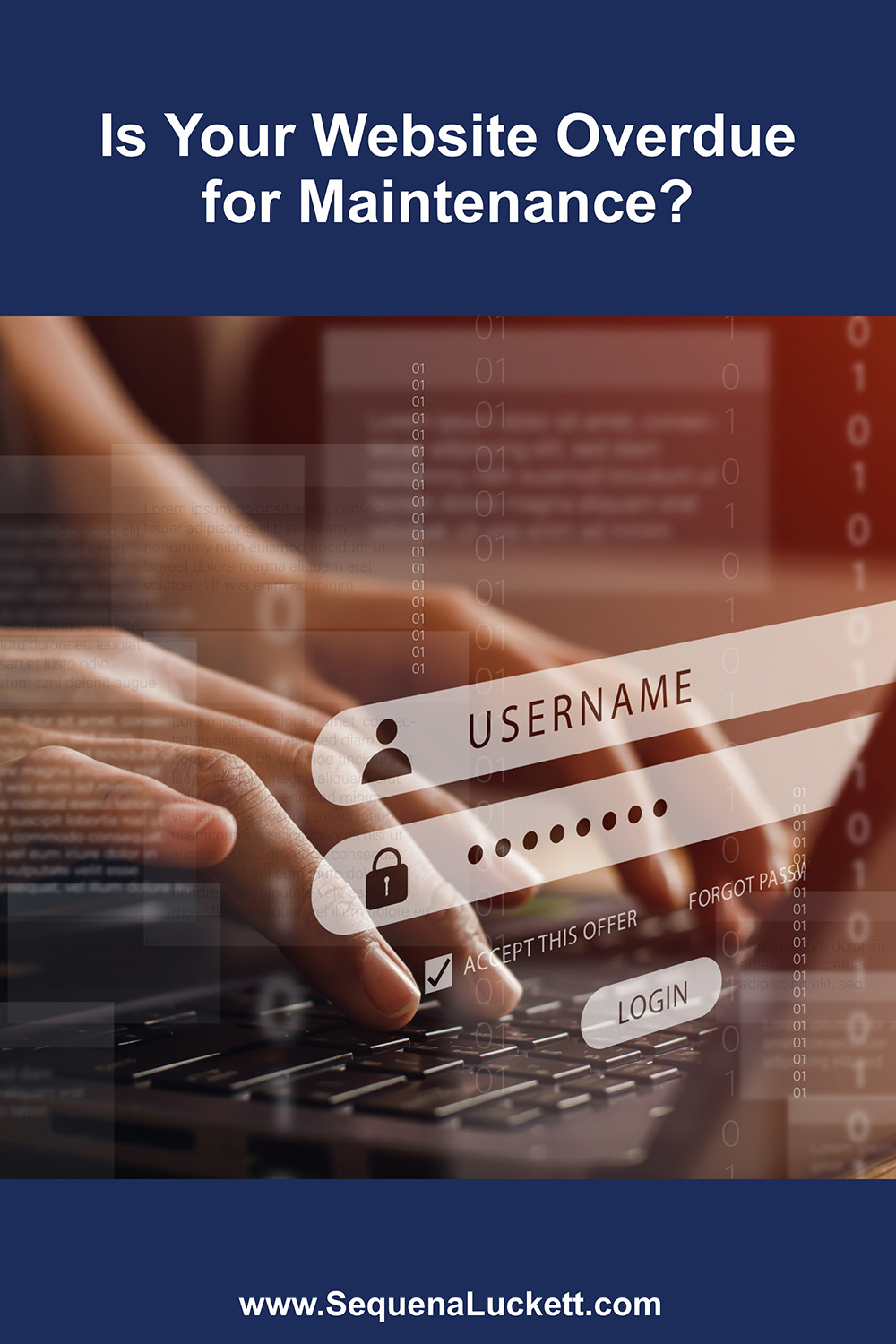 Is Your Website Overdue for Maintenance?
Your website is your online face to the world. It's important to keep it looking fresh, updated, and engaging. When users come to your site, you want them to stay awhile and explore all that you have to offer. But, if your site is outdated or difficult to navigate, they'll likely leave and never come back.
That's why it's important to check in on your website regularly and make sure everything is up-to-date. With the right resources and a little patience, you don't have to invest in a webmaster or design team to get started. If the last time you updated your website was more than six months ago, it's definitely time for a refresh.
Why is web maintenance a business owner's best friend?
One of the main reasons to keep your website updated is to make sure it's working properly. Like any software, websites need to be updated regularly to patch security holes and ensure they're running smoothly. Outdated software can lead to vulnerabilities that hackers can exploit (which can impact both you and your users), so it's important to keep everything up-to-date.
In addition to keeping your site secure, maintaining your website can also help improve your search engine optimization (SEO). Search engines like Google regularly update their algorithms to make sure they're delivering the best possible results to users. If your website is outdated, it may not be optimized for these new algorithms, which can hurt your ranking in search results.
On a deeper level, keeping your website updated can help you better connect with your audience. If you regularly blog or post new content, you'll want to make sure your site is set up to display this content in an engaging way. Likewise, if you have a social media presence, you'll want to make sure your website includes links to your profiles so users can connect with you in multiple places.
Finally, maintaining your website can save you time and money in the long run. If you keep an eye on your site's performance, you can catch issues early and fix them before they become major problems.
Stay Up to Date
If it's been a while since you've updated your website, there are a few key things you'll want to take care of first. Here's a quick checklist of items to update on your site:
Plugins and Themes
Keep everything up-to-date for security purposes as well as to take advantage of new features.
Content
Make sure all of your content is fresh and relevant. If you have a blog, post new articles regularly.
Security
Use a security plugin or service to scan your site for vulnerabilities.
Backup Your Site
Always have a recent backup of your site in case something goes wrong.
With these updates in place, you can be sure that your website is running smoothly and efficiently. From there, you can start thinking about ways to improve your site's design or user experience.
Dig Into the Details with Analytics
One of the best ways to determine what's working (and what isn't) on your website is to look at your analytics data. This data can help you understand how users are interacting with your site, what pages they're spending the most time on, and where they're coming from. Analytics data can be overwhelming, but there are a few key things you can look for to get started:
Bounce Rates
This is the percentage of users who leave your site after viewing only one page. A high bounce rate could indicate that your content isn't relevant or that your site's design isn't user-friendly.
Time on Site
This is the average amount of time users spend on your site. If users are spending a long time on your site, it could be a good sign that they're engaged with your content.
Heat Maps
A heat map is a visual representation of where users are clicking on your site. This data can help you understand what areas of your site are getting the most attention and where users are struggling to click.
Website Speed
Your website's speed is important for both users and search engines. If your site takes too long to load, users may get frustrated and leave before they even see your content. Likewise, search engines may penalize slow-loading sites in their rankings.
Web Traffic
This is the total number of users who visit your site. If you see a sudden drop in web traffic, it could be an indication that something is wrong with your site. Likewise, you can take a look at your traffic sources and the keywords they use to find you to determine whether you're being found by the right people and for the right reasons.
These are just a few of the many metrics you can track with analytics. You can use tools such as Google Analytics to gain insight into the engagement and efficiency of your website.  Armed with this data, you can start to make changes to your site to improve your users' experience. For example, if you have a high bounce rate, you may want to consider revamping the design and content above the fold to ensure people know immediately what you do and who you are.
Take Feedback to Heart
Many people underestimate the power of surveys and customer feedback. But the truth is, this feedback can be invaluable in helping you understand what users want and how they interact with your site. 
To get started, you can use a tool like SurveyMonkey to create a survey. Then, share the survey with your users and encourage them to provide feedback. You can also use a tool like UserTesting to get recordings of users interacting with your site. These recordings can help you see where users are struggling and what areas of your site need improvement.
 The True Cost of DIY Web Maintenance
As you can see, there's a lot that goes into keeping a website up-to-date and running smoothly. And while it may be tempting to try to do it all yourself, the truth is it's often not worth the time and effort.
Not only is website maintenance time-consuming, but it's also important to keep in mind that most people aren't trained. This means that if something does go wrong, you could end up causing more damage than good.
Hiring a professional to handle your website maintenance can save you time, money, and headaches in the long run. Not only will they be able to fix any problems that arise, but they can also help you prevent future issues from happening.
So, if you're serious about keeping your website up and running, it's important to invest in professional website maintenance services. Contact us today to learn more about our maintenance plans and get started on keeping your site in tip-top shape.