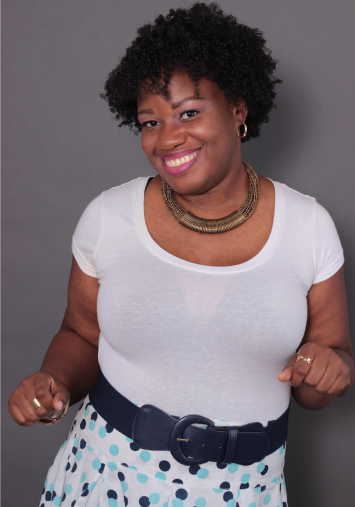 Nothing against hustlers…
I was born with the hustle in me. By the time I was 12, I'd been bitten by the entrepreneurial bug. From selling papers door-to-door, to creating gift baskets for parties, to designing wedding invitations – I've done a little bit of a lot of things.
When I started my design and consulting business, no one talked about sustainable entrepreneurship and there definitely wasn't any automation. We were all hustlers and I not-so-secretly loved being praised for it. Lay any challenge at my feet and I could make things happen! It was the only way I knew how to succeed and a proud part of my story.
It wasn't until I discovered a certain F word that everything changed for me.
Yup, Flow.
So, it turns out you can't  do everything.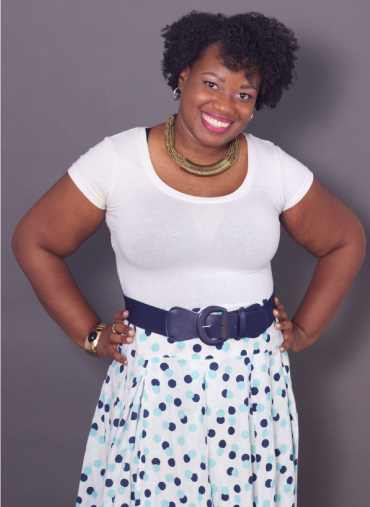 Before we talk about where I am now, I think it would be helpful for you to hear more about where I started.
When I kicked off my entrepreneurial adventure, I had no clue what I was doing; I didn't have anyone to guide me. It took a lot of trial and error to figure things out because, alas, there was no Google to turn to in my hour of need.
This might be why bootstrappers have a special place in my heart. There's just a certain grit and passion that comes out when you have to learn every inch of your business.
You can't do everything at full capacity – something, somewhere along the way, has to give.
It wasn't until I began to focus on one thing and decided to fully show up in my business that things got real. I had been doing everything by myself for so long I had to press pause and take stock of which parts of my business really served my vision for the life and business I wanted to build.
May sounds counterintuitive, but stepping away from the portions of my business that felt like, well, work actually created more room for me to flow and flourish.
15+ years of business comes with a lot of stories and lessons, but this is probably one of the most important lessons I've learned – abundance flows to you when you stay positive and believe in yourself. My motto became God + Love + Passion = Success and I wholeheartedly believe this is the magic formula to help you find the beauty in all that you do.
Over the years, I've helped hundreds of business owners just like you to discover their flow through streamlined branding, a proven business framework, and how to really lean into the things that light them up. This process creates more room for ideation, creativity, play, and revenue.
I don't want anyone to feel like they're alone; it's my mission to help entrepreneurs slay their goals and create sustainable growth in their businesses. You can build your empire, and you don't have to burn yourself out in the process.
Because strategy is everything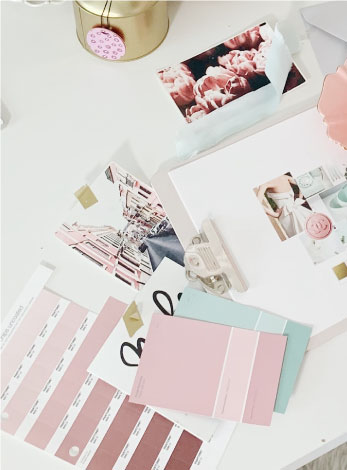 Brand Creative Services
Beautiful branding is in the eye of the beholder! Get the luxe look you need to take your branding from good to
oh-my-goodness.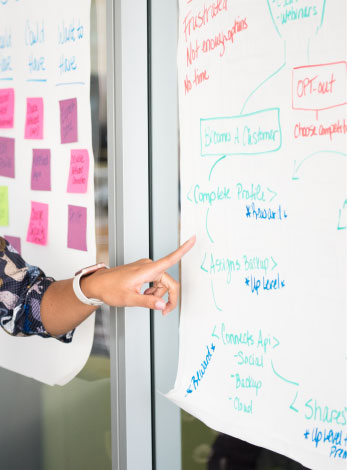 Website In A Day VIP Day
In this all-encompassing web design and development service, I roll out the royal treatment to bring your website to life in just one day.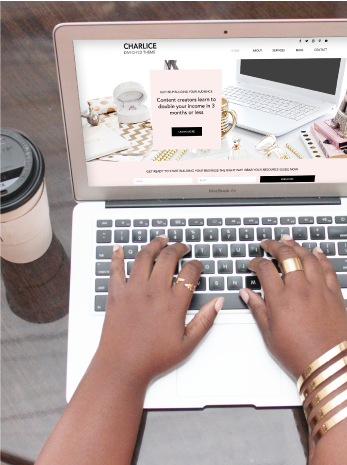 Branding and Design Courses
Are you a DIY Queen? Take advantage of my 20 years of experience and learn how I design winning websites and brands for all my clients.
Get the latest updates, digital strategy trends and tips, and design advice.
Join 1000s of other entrepreneurs learning how to scale their revenue wall and breakthrough.