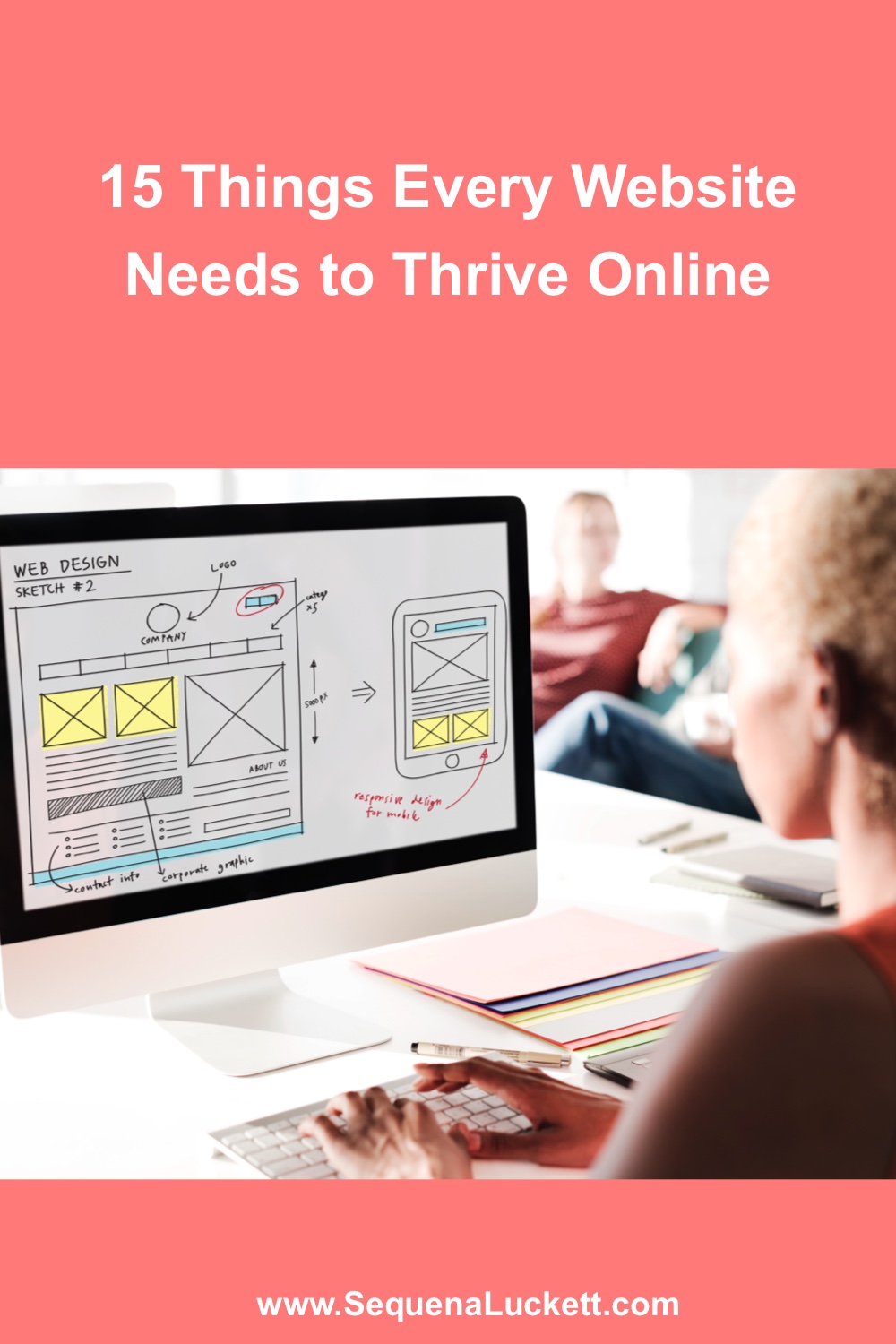 So you've got a great business and you're ready to take it online. Congratulations! But before you start designing your website, there are a few essential elements that every site needs to have if it's going to succeed in today's digital world.
1. Responsive Design
The first and most important thing your website needs is responsive design. This means your site will adjust its layout and content to display well on any device, from a small mobile phone to a large desktop monitor. Make sure your site's content is easy to read on a small screen and that visitors can navigate your site with ease.
With more and more people using their phones and tablets to go online, it's essential that your site is designed to work well on all types of devices.
2. Easy-to-Use Navigation
Your website's navigation should be easy to use and intuitive. Visitors should be able to find what they're looking for quickly and easily. If visitors can't find what they're looking for, they'll likely leave your site and never come back.
Your navigation should be simple and straightforward. Use clear, descriptive names for your pages and organize them in a way that makes sense. This is a perfect example of when clarity over cleverness is important.
3. Policies – Privacy and Terms & Conditions
Policies are a crucial but often overlooked portion of any site. These items are as much for your protection as they are for your customers. We're going to shine a light on Privacy Policies and Terms & Conditions here.
If you collect any personal information from visitors, such as names and email addresses, you should have a privacy policy in place. This policy should state how you will use this information and how you will protect it from misuse. Make sure to include a link to your privacy policy on your website so visitors can read it before they submit any personal information.
Likewise, if you offer any products or services on your website, you should have terms and conditions in place. These terms should state the rules and regulations that visitors must agree to before they can purchase anything from your site.  Like your privacy policy, make sure to include a link to your terms and conditions on your website.
4. Sitemap
A sitemap is an essential part of any website. It helps search engines find your site and index your content. It also helps visitors find the information they're looking for on your site. Once you have your sitemap, don't forget to submit it to Google Search Console and Bing Webmaster Tools.
5. Google Analytics
Google Analytics is a free service that allows you to track the traffic to your website. It's essential for understanding who is visiting your site, what they're doing while they're there, and how you can improve your site to attract more visitors. Remember, you can't improve what you don't measure.
6. Security
To protect your customers and yourself, your website must be secure. This means your site should have an SSL certificate installed. An SSL certificate encrypts the data that is exchanged between your site and its visitors, keeping it safe from hackers.
7. Search Function
If you want visitors to find what they're looking for on your site, you need to have a search function. This is especially important if your site has a lot of content. A search bar should be easy to find and use, and it should allow visitors to search your site for specific keywords or phrases.
8. 404 Page
A 404 page is what visitors will see if they try to access a page on your site that doesn't exist. This can happen if they mistype a URL or follow a broken link.
While you can't prevent all 404 errors, you can control how your 404 page looks. Make sure your 404 page is helpful and informative, and include a link back to your homepage so visitors can find what they're looking for. You'd be surprised at how a little attention to the details can really enhance a customer's overall experience.
9. Email Subscription Form
An email subscription form allows visitors to subscribe to your email list. This is a great way to stay in touch with your customers and build a relationship with them. Likes on social media are great, but you own your email list.
10. Contact Information
This may seem like a no-brainer, but you'd be surprised at how many people tuck their contact information away in the far corners of their website. Ensure you include your email address, phone number, and mailing address. This will give visitors a way to get in touch with you if they have any questions or concerns.
11. Social Proof Elements
Social proof is a powerful marketing tool. These elements show visitors that other people have used your products or services and been happy with them. This will give them the confidence they need to make a purchase from you.
There are a few ways you can use social proof on your website:
Testimonials from satisfied customers
Customer reviews
Social media badges (Facebook, Twitter, Instagram)
Press mentions
12. Clear to Call-to-Action
Your website's CTA should be clear, concise, and easy to find. It should tell visitors what you want them to do next, whether it's signing up for your newsletter, downloading a free e-book, or making a purchase. Make sure your CTA stands out and is easy to find so that visitors can take action with ease.
13. About Us Page
People want to know who you are and what you stand for. An about us page helps visitors get to know you and your business. Include information about your history, your mission, and your team. This is also a great place to showcase any awards or accolades you've received.
14. Links to Social Media Profiles
Your website should include links to your business's social media profiles. This will give visitors a way to connect with you on their favorite platforms and stay up-to-date with your latest news and updates. Make sure your links are easy to find and updated so that visitors can quickly access your social media profiles.
15. Strong Brand Identity
Your website should reflect your brand's identity and values. Choose a color scheme, fonts, and design elements that are in line with your brand, and make sure they're used consistently throughout your site. This will help visitors quickly identify your brand and give them a positive impression of your business.
If you're missing any of these essential website elements, you're leaving major money on the table! A streamlined website is a converting website.
Does the thought of mobile optimization and sitemaps make you go cross-eyed? Don't worry, we've got you! Request a free quote today and let's get started on your new website!